Alain Oksuz
We believe there are three key ingredients for success | Pour nous les trois principales clés du succès sont
1
Competence | La compétence
Our success depends on the involvement of our experienced team with specific skills and rich sound knowledge. These values help us to shape the future of our business and to do our work with excellence. We do what we know the best.
2
Reliability | La confiance
Reliability is one of the strongest values we believe in. Commitment is the key notion, if you say you are going to do something then you should do it. From the first day of our contact to the delivery of equipment, and even afterwards with the after-sale service, Samsun Invest will be with you. We are aware of the fragility of businesses, we know the importance of a day or even an hour for the business. Honesty may seem like a myth sometimes in the business world, but we strongly believe that being honest and fair should always be the cornerstone of our company. In this awareness, our communication and commitment to our partners and customers have allowed us to build together a trustworthy business.
Truth + Honesty = Reliability
3
Development | Le développement
Each achievement, each project accomplished brings us a new experience. With the feedback from our customers, every day we go even further. Business is like endless studies, and we are enthusiastic students of this class.
Organigram | Organigramme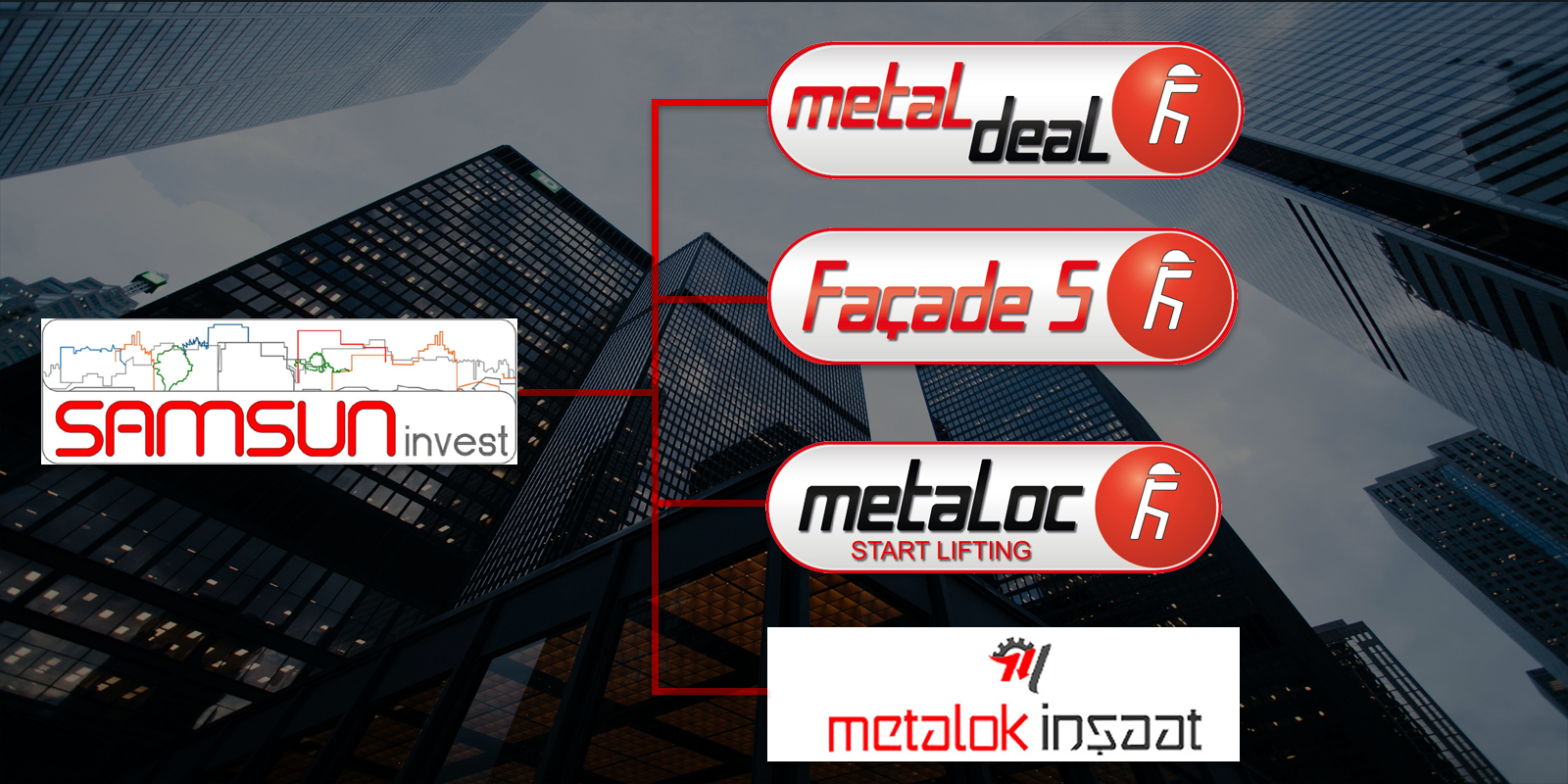 Companies | Entreprises
Under the wings of this group we are reaching to people with 4 companies ; | Sous les ailes de Samsun Invest, nous rendons services à nos clients à travers 4 entreprises;

Metaloc
The international dimension of Samsun Investment Holding, Metaloc aims to provide the necessary machinery and equipment to its customers all over the world.
In France, we provide solutions in the field of sales but also the rental of machinery and equipment.

Metaloc
Metal Deal develops wall cladding, paneling and sheets solutions for ventilated façades for the construction market. In a passionate and entrepreneurial approach, it offers its customers technical skills, design and tools solutions, as well as distribution channels.

Façade5
Façade5 is specialized in complex building envelopes. Sealing, metal constructions, installation of solar energy systems and green roofs fall within its competence.

Metalok insaat
Specialist of turnkey solutions from zero for the construction of houses, residences, hotels, hospitals, bridges, barrages, motorways, factories, etc.